Let's face it. When you have kids running around, a busy job and other many things going on – keeping your carpets free from stains is not the top of your priorities. Similarly, when you are running a business, cleaning the carpets in the office is certainly not at the top of your list. That is why we are here. At Johnny on the Spot, we provide fast and affordable carpet cleaning services in Elk Grove, CA and the surrounding areas.
We use professional, eco-friendly cleaning products and the very best cleaning method, truck-mounted hot water extraction. Hot water extraction, also known as steam cleaning is the best carpet cleaning method recommended by all the major carpet manufacturing companies. Our cleaning technicians can  remove stains, deep-down dirt and pet dander, no matter what carpeting material you have in your home.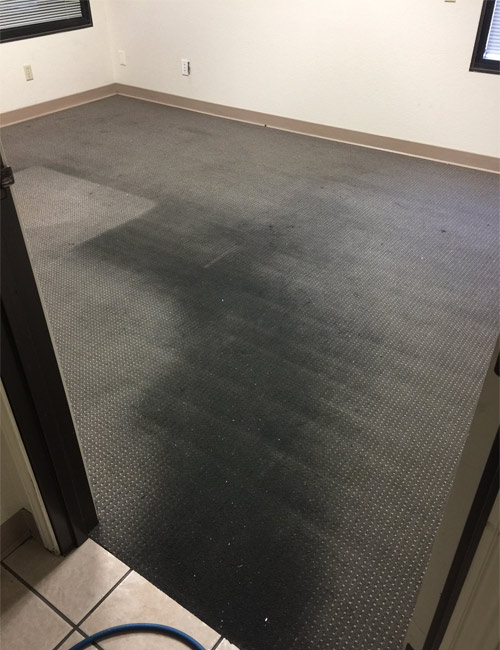 We understand that one solution doesn't always suit everyone. That's why we offer customized carpet cleaning services to meet your specific needs. Our 100% satisfaction guarantee comes with every service we perform. Give us a call at 916-997-7895 to schedule your next carpet cleaning in Elk Grove, CA.
The Importance of Hiring Our Carpet Cleaning Services
• Healthy Environment: While regular vacuuming is important, it does not remove all the pollutants. Our hot water extraction system heats water up to 220 degrees so as to kill most bacteria and allergens present in your carpet.
• Prolong the Life of your Carpet: Experts recommend having your carpets professionally cleaned every 12 to 18 months. Regular carpet maintenance helps to reduce wear and increases the lifespan of your carpet by more than 50%.


• Reduce Allergens: Our carpet cleaning technicians can help you reduce the allergens and dander in your carpet by 96%. Our carpet cleaning solutions have been tested and proven to neutralize the most common allergens, including those from dust mites and pets.
We will provide you with a free quote  a carpet cleaning experience that delivers excellent service and customer satisfaction.